We are proud to have been able to offer a design competition to students in 2020.
The design brief was based on sustainability. The students were asked to research how other companies are adopting sustainability into their brands. They were also asked to use our silk shade chart colours that are dyed in house at the mill in Sudbury. All of the water used in the dying process is cleaned using diamond filtration technology which changes the molecular structure of the dye stuff which returns the liquid back into water. All of the water is then recycled back into the water supply.
Congratulations to
Lucy Lanni (Nottingham Trent University) Furnishings design.
We hope to continue to develop links between education and industry by working with colleges and universities on design projects.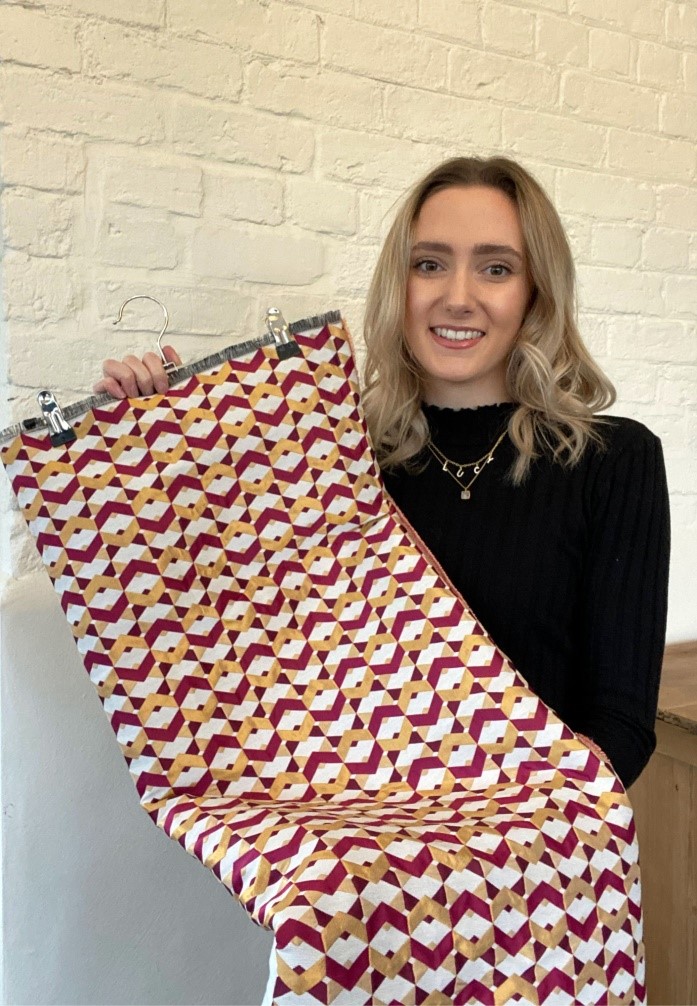 Lucy Lanni (Nottingham Trent University) Furnishings design