Congratulations to Emily Bateson-Roseberry from Loughborough University for creating the 2021 winning design which is included in our latest Furnishings Collection. The brief was to use the English country house for inspiration to create a furnishings design using silk shades dyed in-house at the mill in Sudbury.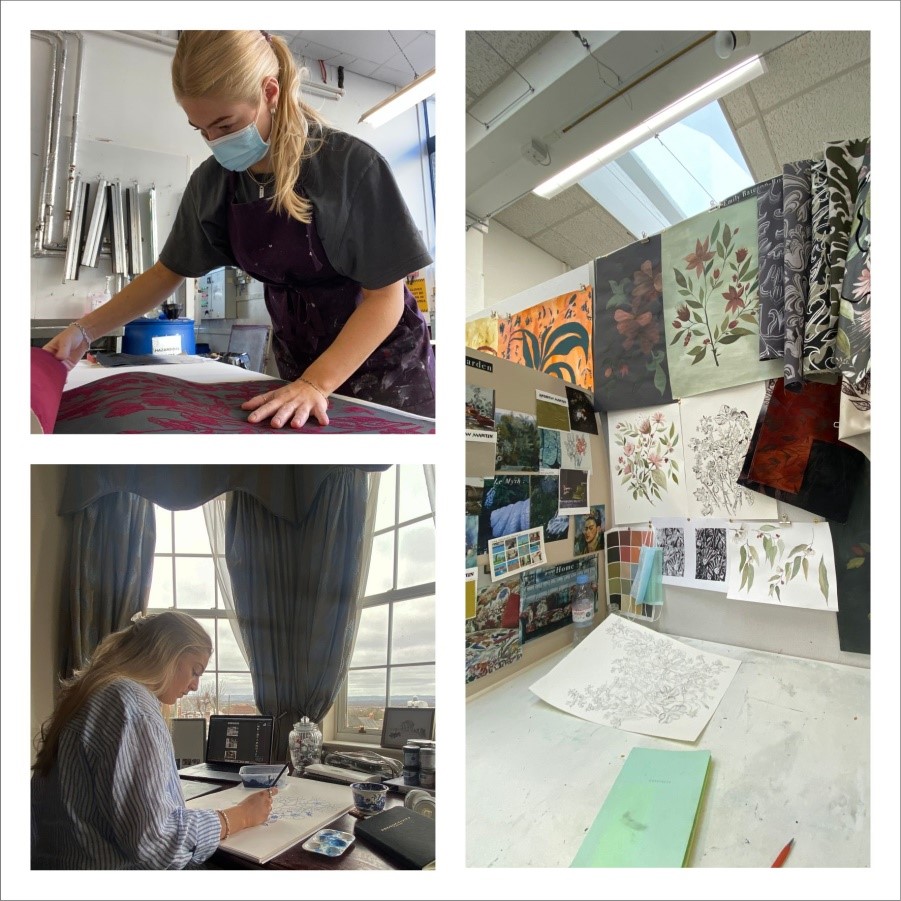 Emily working on the project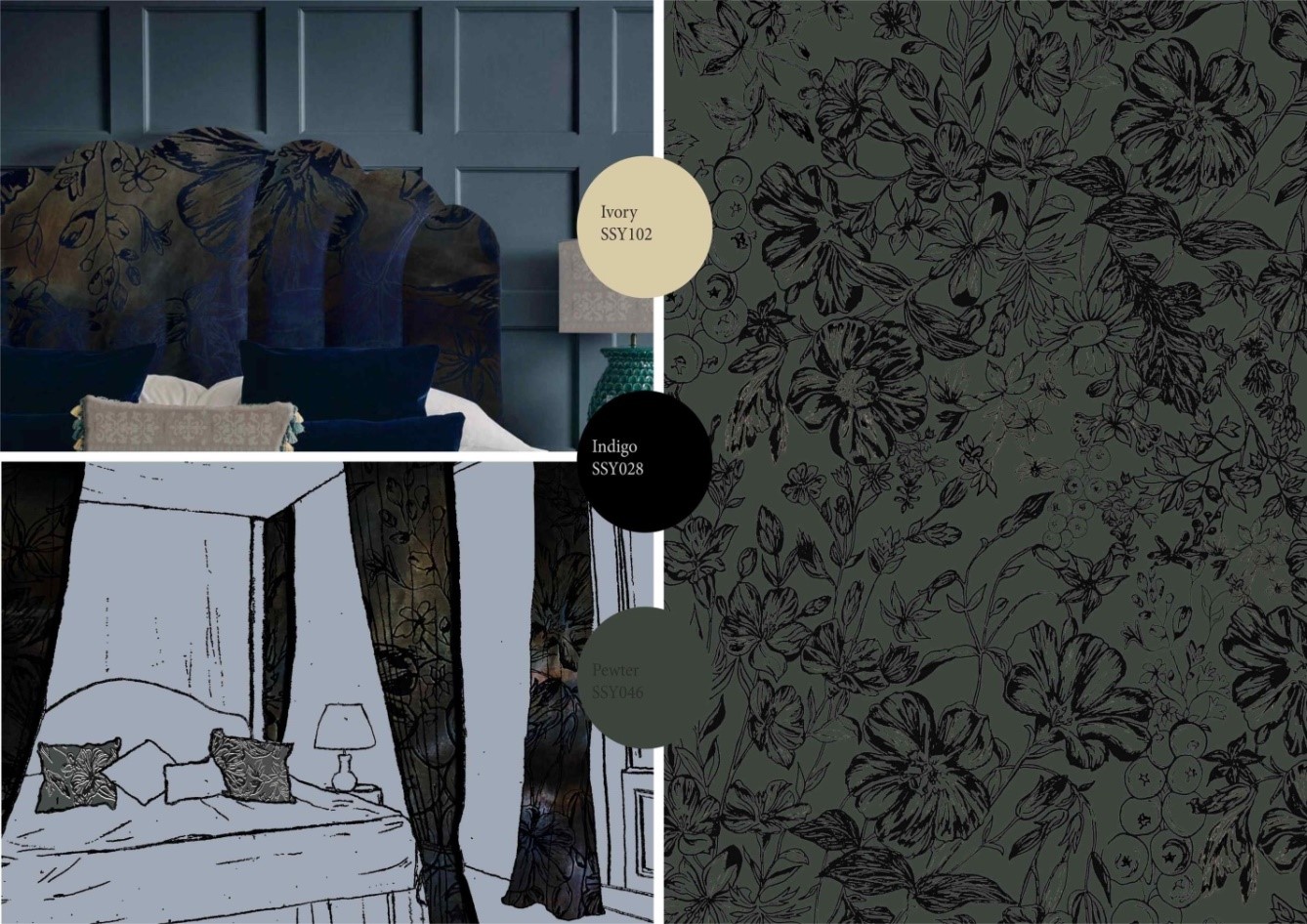 Emily's original design & visualisation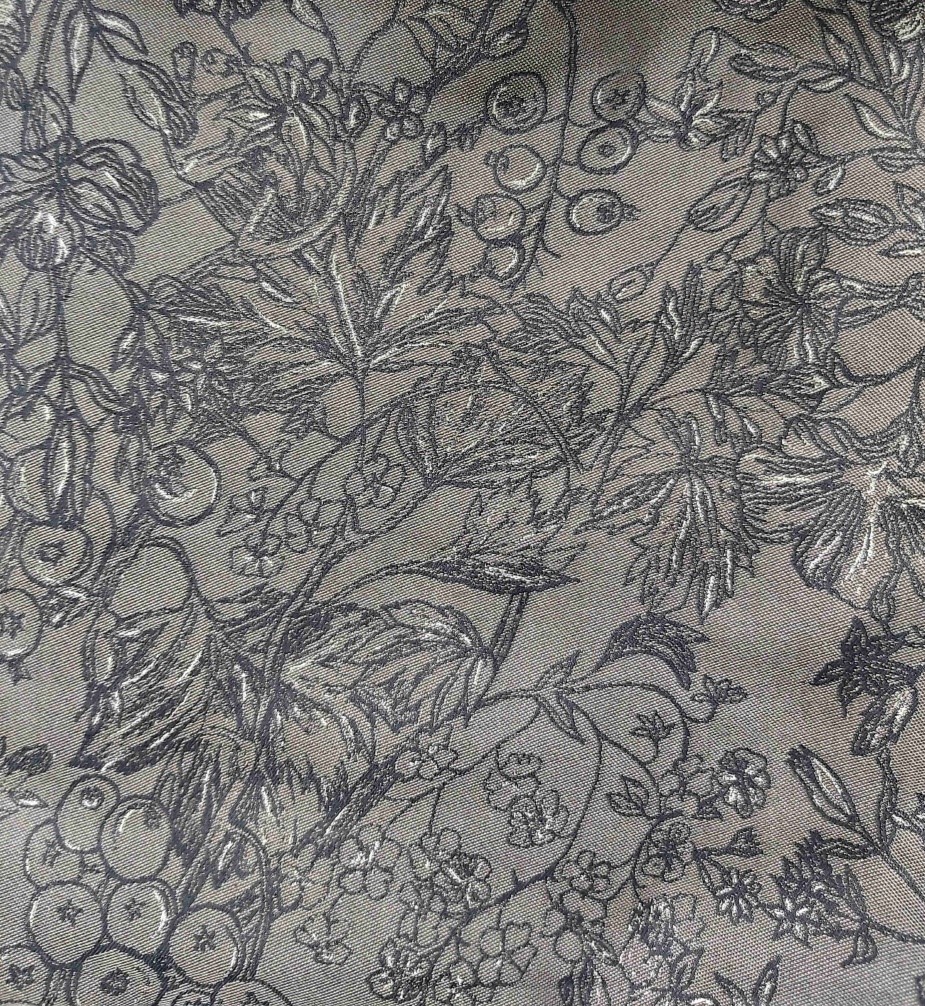 F28813 – the design transformed into woven fabric.