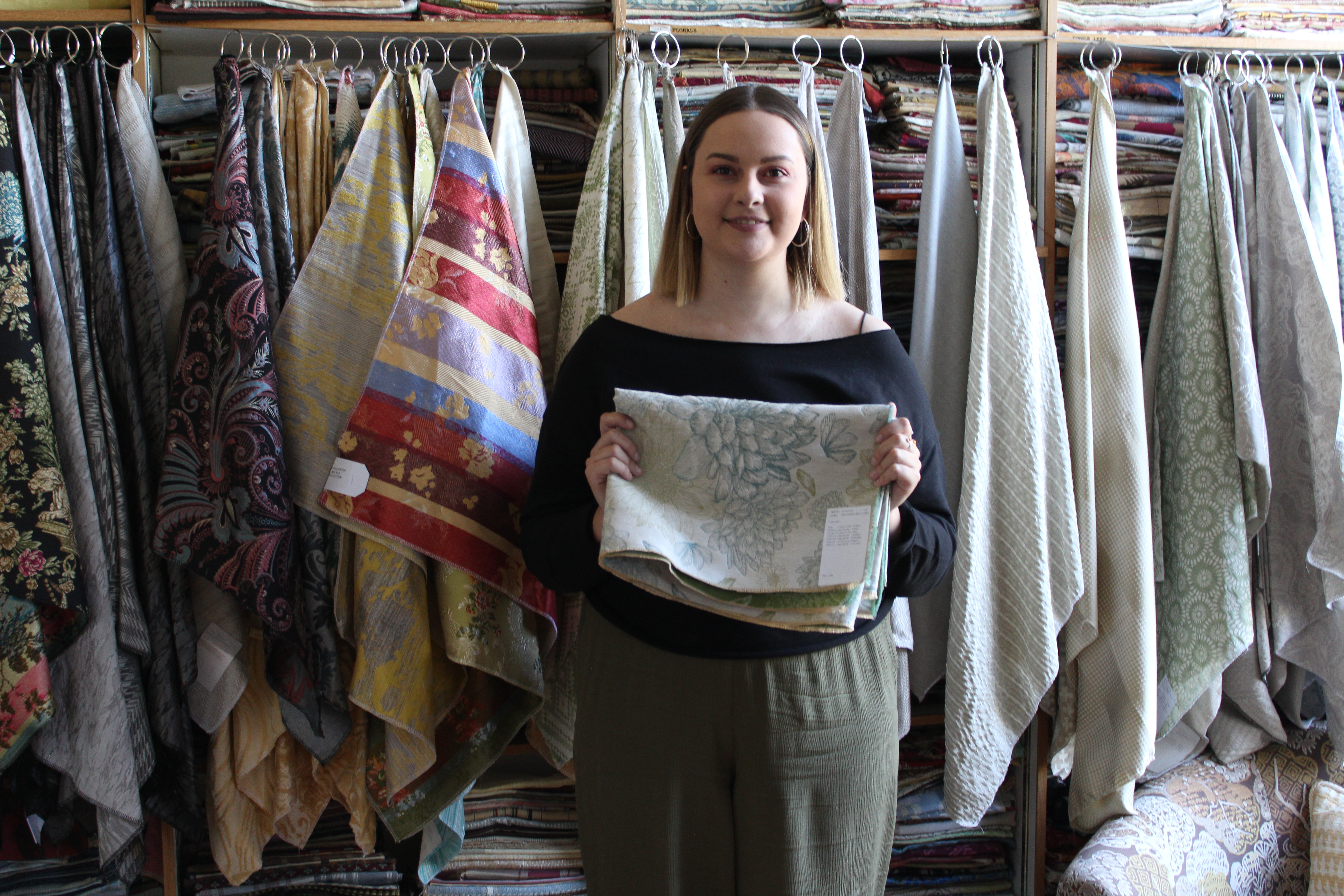 This month marks the launch of our Student Competition
Colleges follow our project brief based on current trends to create a new, innovative design, which if chosen will be part of our 300-year Anniversary Collections.
Our previous winner, Isobel Teer from Nottingham Trent University, is pictured with her prize-winning furnishing design which was showcased this year at Proposte.
.